Keep those worries away, you should feel no pain during a root canal treatment.
Root canal therapy is to treat infected or dead tissue inside the tooth canal, after the treatment has been completed patients in fact often feel relief as they no longer experience any toothache or discomfort.
It's a common misconception that root canal procedures are painful. Your experience should be no different to having a routine filling done. Throughout the procedure, the treatment site will be under anaesthesia, ensuring your comfort during the procedure.
What are the signs that I might need a root canal?
You might not exhibit any symptoms, but commonly the need for a root canal is usually indicated by:
Sensitivity of tooth to heat or cold that persists after the heat or cold has been taken away
Severe toothache while chewing
Swollen and tender gums
Darkening of the tooth
Swelling of the face or neck
If you're experiencing dental discomfort we recommend you see a dentist for advice. Book an appointment and talk to our experienced team today.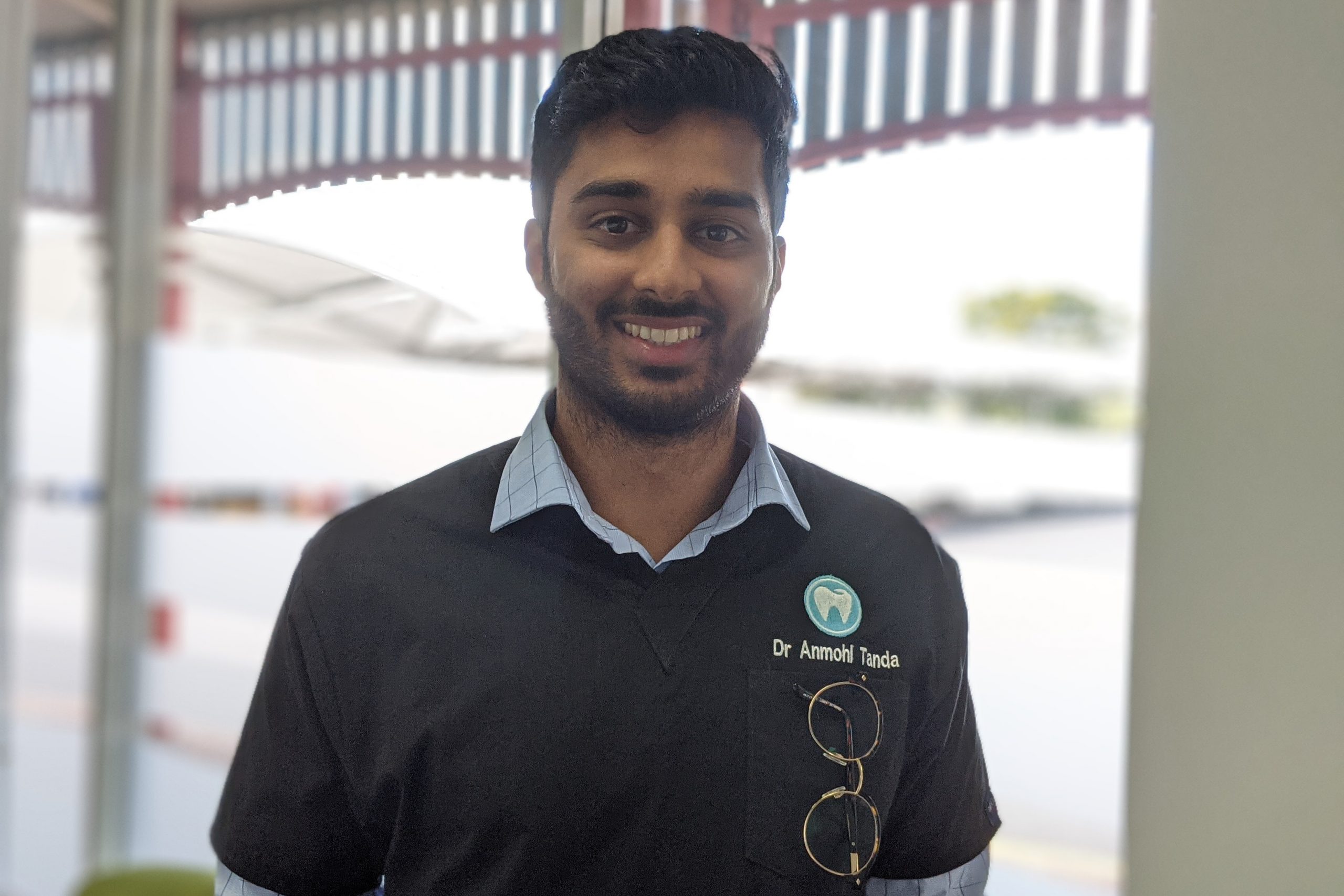 Dentist
Dr Anmohl Tanda grew up in Australia and England but completed his dental studies at Griffith University on the Gold Coast. After graduation, he has worked mainly in the Lockyer Valley.