About Us
At Plainland Dental, we are passionate about our local community having access to quality dental care. We strive to offer the highest quality treatment, whilst keeping our prices as affordable as possible for everyone.
Our modern practice has been caring for the Lockyer Valley region since opening in 2010. We offer an extensive range of services, from general family dental to cosmetic procedures, as well as full mouth rehabilitation.
We strongly believe that preventative dentistry is the key to a life-long, healthy smile.  Our friendly staff strive to create a relaxed and welcoming environment so you feel comfortable visiting us on a regular basis to ensure early detection for possible problems. This approach means you can be treated in a minimally invasive manner which saves you time and money!
What We Stand For
We strive to meet our values, mission and values, so we can provide our patients with the best dentistry experience possible. Your feedback is always appreciated if you think aren't aligning ourselves with our goals. We'd also love to hear from you if you think someone is going above and beyond!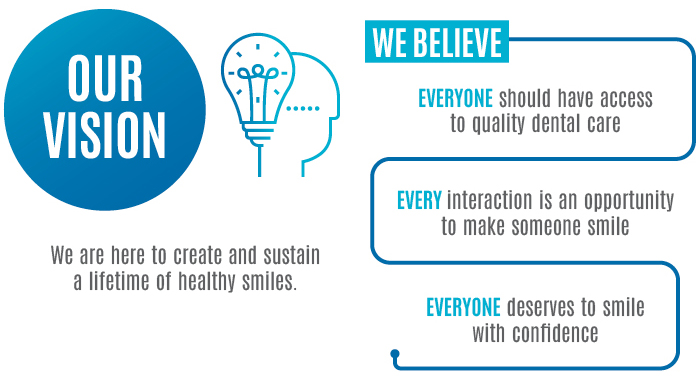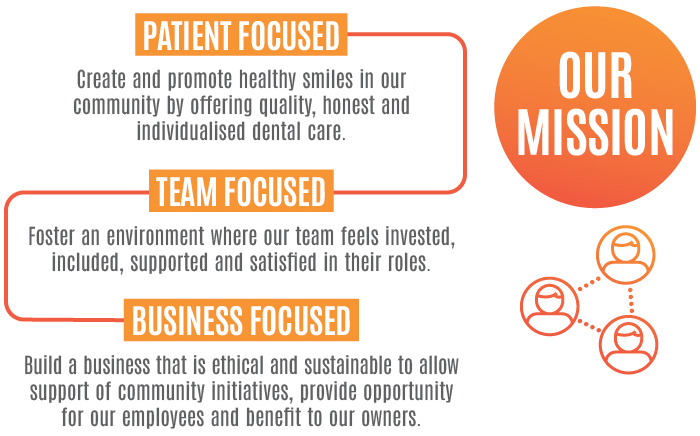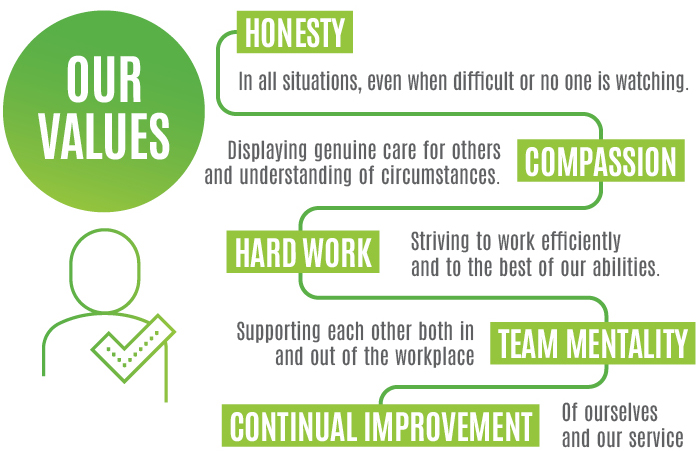 Our Technology
We take great pride in providing you with state of the art dental facilities.  Our modern practice is designed with your comfort in mind.  All our treatment rooms boast overhead flat screen entertainment units so you can relax and watch a movie or listen to your favourite music.
Digital intraoral x-ray machines ensure our dentists always have the very best diagnostic tools on hand.  We also use digital and intraoral photography to allow patients to view exactly what the dentist sees.  This makes it much to visualise and discuss treatment options and oral hygiene techniques.  In fact, our entire surgery is 'digitised', ensuring there is never any accidental loss or misplacement of your dental records and images.
Our newest and most exciting piece of technology is our Cad-Cam CEREC machine. Gone are the days when crowns required multiple appointments and weeks of waiting.  No more gooey mouth impressions and having to wear a temporary, and suffer through multiple anaesthetics!
We now are often able to prepare the tooth, digitally scan the area and design your crown while you watch, or better yet, grab a coffee and relax! There is then only a short wait while the crown is milled and fired before it is ready for inserting.  All in the one day, in the same appointment!
This technology allows our dentists to control the entire procedure, and does not rely on an offsite technician who may not know your bite the way your dentist does. We believe it's a game changer, providing high quality results efficiently and much more conveniently.
Children
We want your child to have a positive experience. We like to start with the simple things on their first visit, which is why it is so important to bring your children to the dentist for a routine check-up before any problems may arise. Initial appointments are spent building a relationship with the child; and familiarising them with dentistry in a fun and playful manner. They'll even get to use the controls and go for a ride in the chair! We also have a special treasure chest for the children to pick a present out of at the end of treatment.
To assist in a lifetime of healthy smiles, it's paramount to introduce your children to professional dental care from an early age. The Australian Dental Association (ADA) recommends you begin making dental appointments when the first baby tooth becomes visible or your child reaches the age of one. Regular check-ups from this age will help them to feel comfortable in the dental chair and create a friendly relationship with the dentist and dental assistant.
Anxious Patients
We understand that sometimes people get anxious when visiting the dentist. Our staff are here to make your dental experience as simple and relaxing as possible. Your comfort is our main priority. We make sure to explain all treatments in language you'll understand and are happy to answer any questions before going ahead with a procedure.
Our modern treatment rooms are equipped with state of the art, overhead flat screen entertainment units for your comfort and relaxation. You can choose to watch a movie or listen to music of your choice.
For those who require it, we are happy to work with your GP to create a sedation plan that's tailored to your needs.