If you're looking for a sedation dentist nearby, Plainland Dental is proud to now offer inhalation sedation (aka happy gas) for anxious patients.
Happy gas is a stress free, safe treatment in which mild anaesthetic is administered to make you more relaxed and comfortable throughout your dental treatment.
The gas you inhale is a mixture of oxygen and nitrous oxide, aka happy or laughing gas. Nitrous oxide has a pleasant odour, and you can still breathe normally as it is administered through a small unobtrusive nose piece.
Is Happy Gas Safe?
Dental inhalation sedation is a safe, fast acting, highly effective way of reducing anxiety for all patients, including children. Our staff are appropriately trained and qualified to administer nitrous oxide (happy gas) inhalation sedation.
The flow of gas can be easily adjusted to the requirements of the procedure and the anxiety levels of the patient. As nitrous oxide dissipates within minutes of being stopped, you should not experience any long term side effects of the gas.
The treatment is safe even for people with many medical conditions, such as heart conditions. Talk to your dentist to see if happy gas is right for you.
There are some patients who may not be candidates for this dental sedation, such as those who are pregnant or have a respiratory condition.
Sleep Sedation vs Happy Gas (Inhalation Sedation)
If you find yourself especially anxious about visiting the dentist, you may think 'sleep dentistry' is the only way to be comfortable receiving dental treatment. Sleep sedation comes at a large expense, whereas nitrous oxide inhalation sedation is a cost-effective way of overcoming dental anxiety and receiving treatment.
Dental Phobia Cured
If you have a fear of the dentist, you'll be glad to know that inhalation sedation takes just minutes before you feel relaxed. The sedation puts you at ease during your treatment and allows you to build rapport with our experienced and friendly staff. The goal is to have you relaxed and confident any time you visit our clinic.
Interested in dental sedation? Get in touch with our experienced dentists today to see how we can help you on your health journey!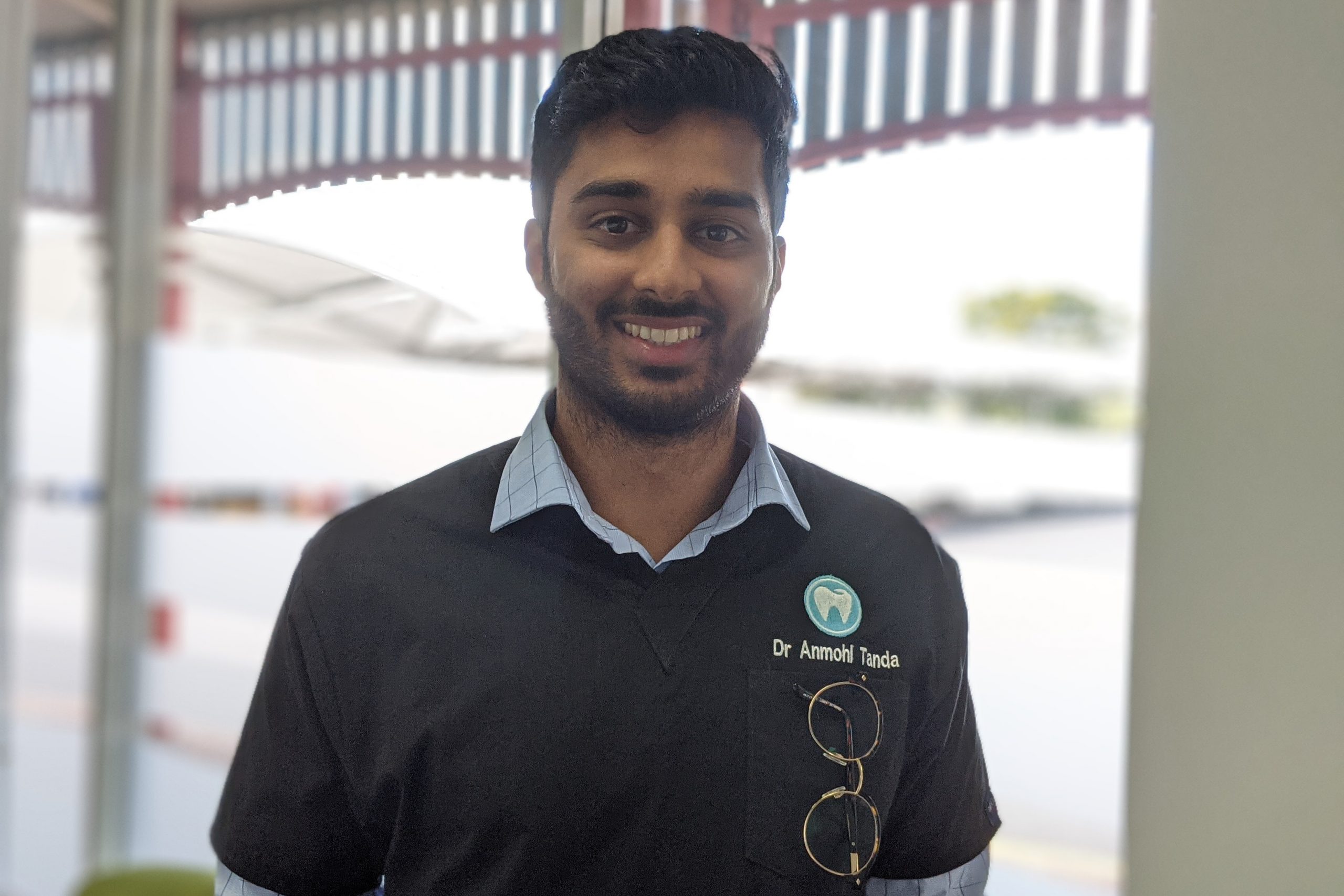 Dentist
Dr Anmohl Tanda grew up in Australia and England but completed his dental studies at Griffith University on the Gold Coast. After graduation, he has worked mainly in the Lockyer Valley.